The Shaker Solo is a versatile device that provides two ways to connect and conduct transactions. It can connect to mobile networks using an operator SIM card, or connect to WiFi.
Whether you're a business on the go or simply looking for an alternative during load-shedding, the Shaker Solo is the perfect solution for staying connected.
Enabling and Connecting to WiFi
Step 1: Enter the "Main" menu by pressing the down-arrow button on your device.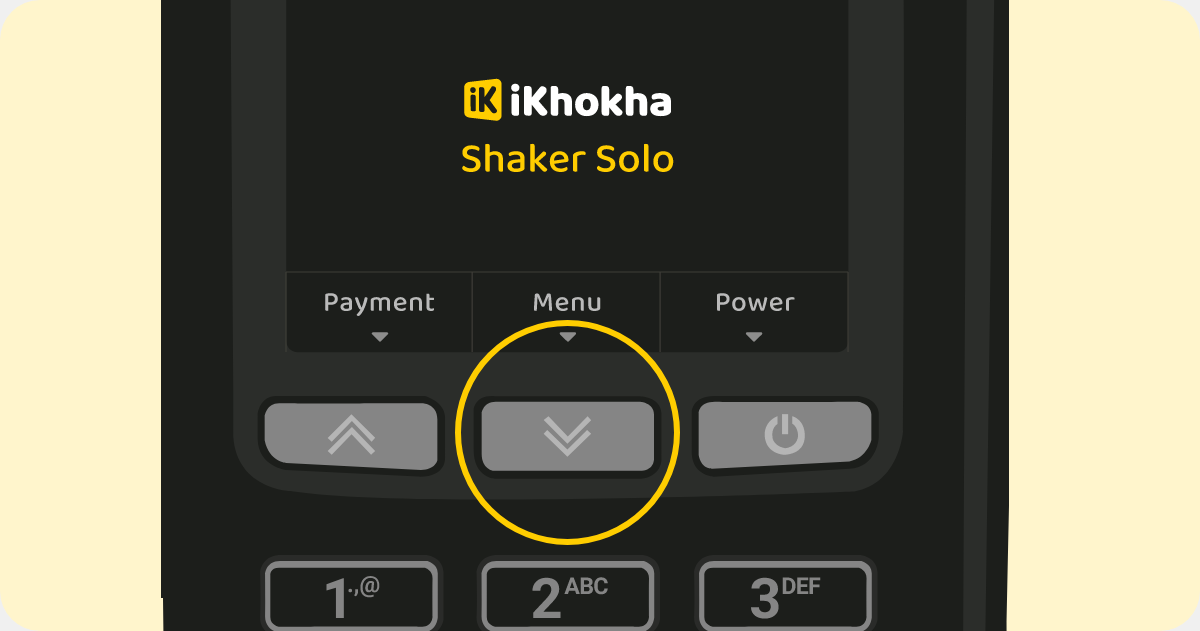 Step 2: Use the arrow keys to scroll down to the "Settings" option and press the green "Enter" button to select it.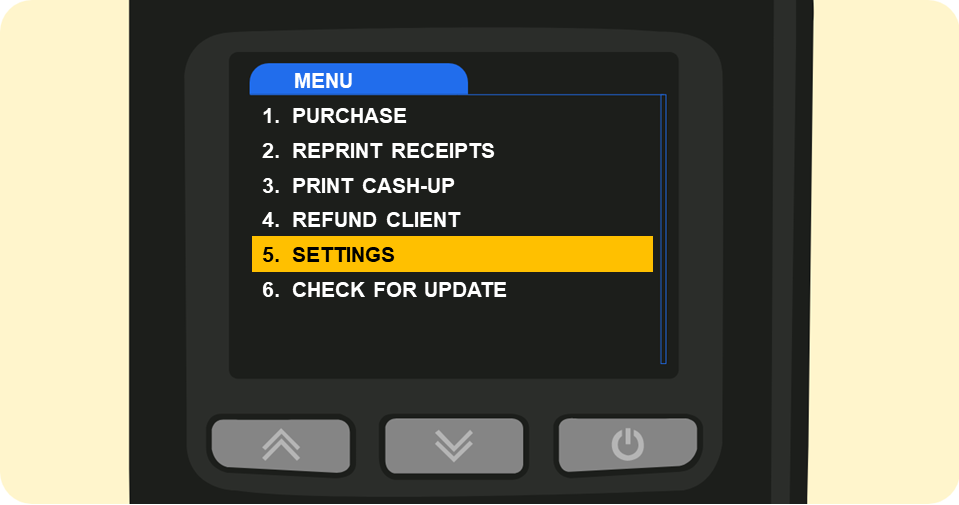 Step 3: In the "Settings" menu, select "Network Setup" by highlighting it and pressing the green "Enter" button, it should be highlighted by default.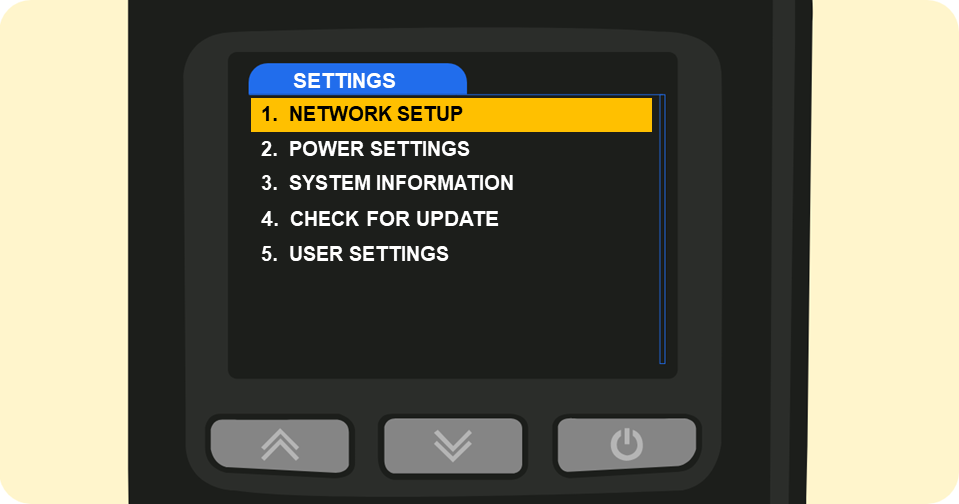 Step 4: To switch the Network Mode, choose "Network Mode" and press the green "Enter" button. From there you can toggle between the desired network modes by choosing either "WiFi" or "Mobile".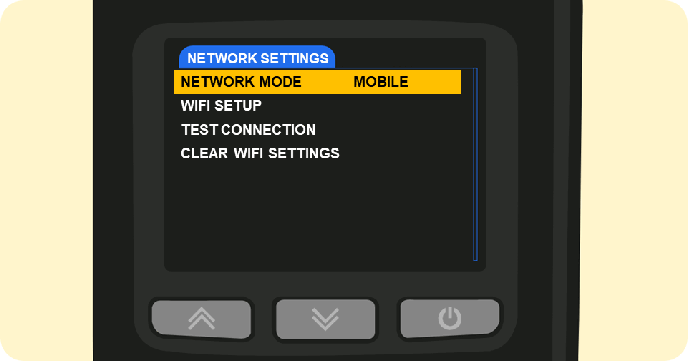 Step 5: Once you have switched to the desired network mode, select "WiFi Setup" from the menu and press the green "Enter" button.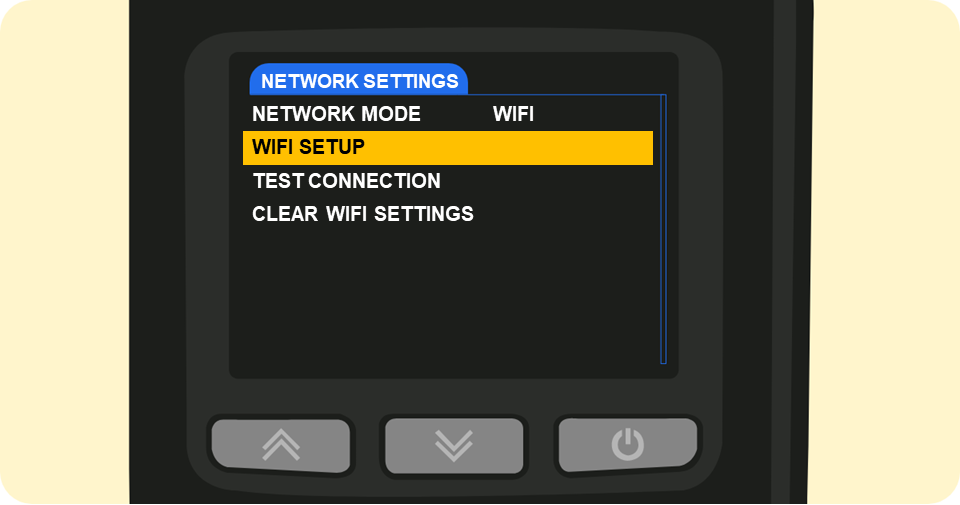 Step 6: Once you enter the "WiFi Setup" menu, you will see the following options.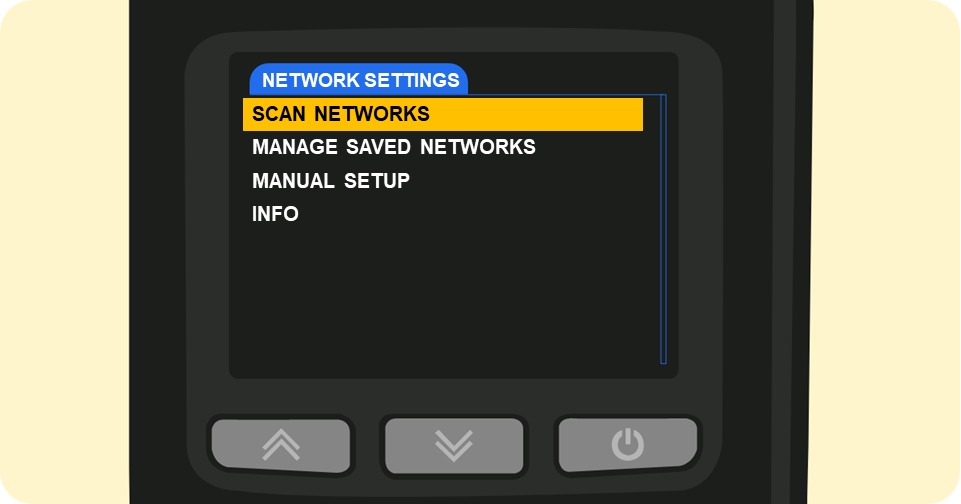 Step 7: Press "Enter" on "Scan Networks" and the Solo will;
Search for available WiFi networks in range and
return a list of networks.
Scroll down to your WiFi Network and press the green "Enter" button.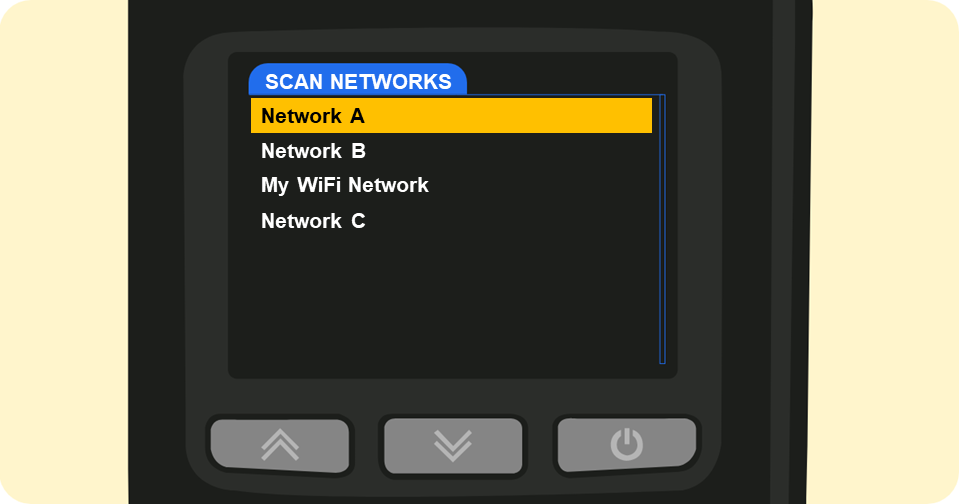 Step 8: After selecting your WiFi Network you will be asked to enter WiFi password.
NOTE: Typing on the Shaker Solo can seem tricky, especially when it involves uppercase, lowercase, numbers and special characters. But don't be overwhelmed!
We have an easy-to-follow guide that will help you breeze through the process.
See the related article here Typing on the Shaker Solo Keypad
Once the correct password has been entered the WiFi signal indicator will appear in the top status bar .on the home screen.
Due to PCI compliance, only networks with a Wi-Fi password can be connected to

TIP: If you cannot find your Wi-Fi network, try selecting "Manual Setup" on the Wi-Fi Settings menu
If you need further assistance with this functionality, please contact iKhokha at support@ikhokha.com or call 087 222 7000. We're always ready to help you with any questions or issues you may have.