Find your way around the iKhokha Shaker Solo using this handy resource.
With the improved functionality on the Shaker Solo, you can now perform various tasks from your device.
Easier navigation
Test your internet connection
Print your last receipt
Easily process refunds
Toggle between WiFi and 3G networks
TIP: Keep your Shaker Solo updated to ensure you enjoy all the latest features your card machine can offer.
Getting to Know Your Shaker Solo
Getting to grips with your Shaker Solo is easier than you think! Follow this simple navigation guide to find the functionality you're looking for: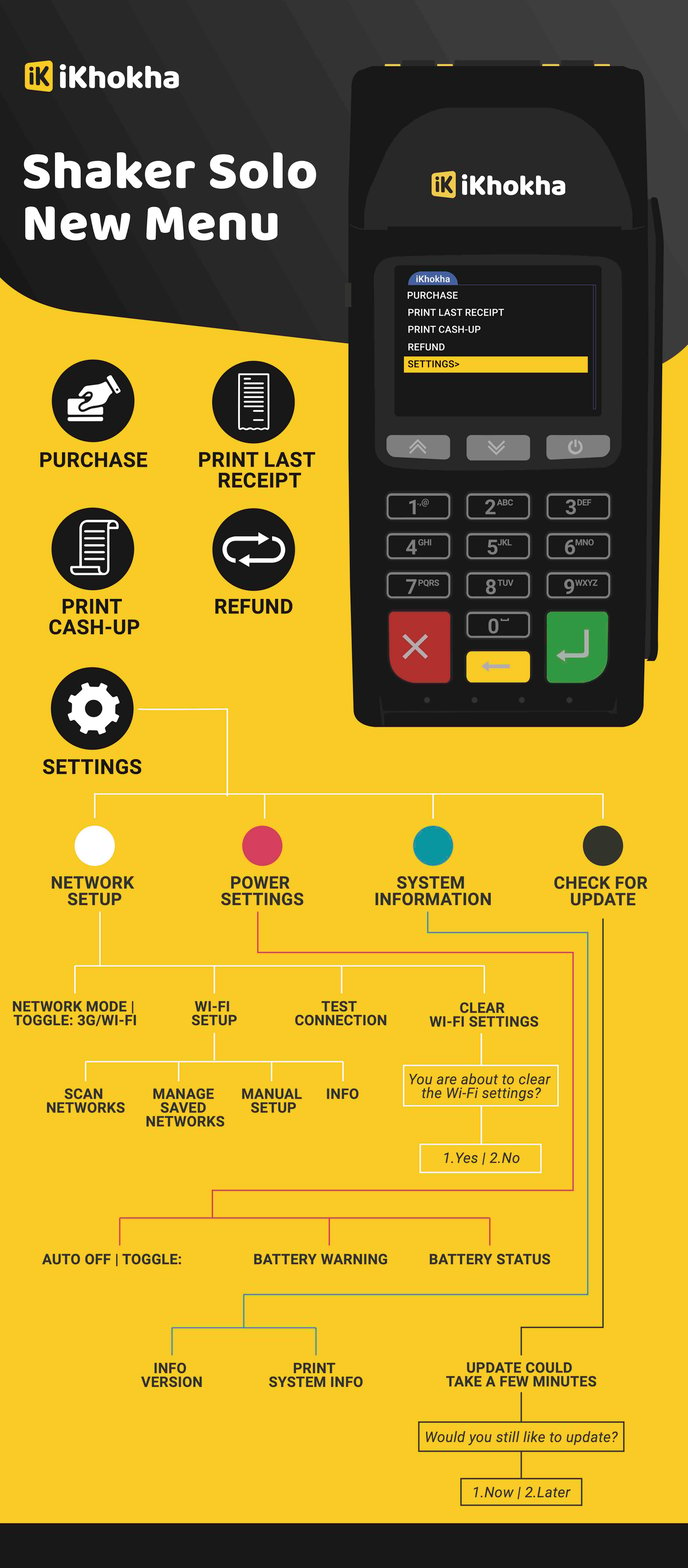 TIP: Having trouble navigating your Shaker Solo? We're here to help. Call us on 087 222 7000 or email support@ikhokha.com