The iK Pay Gateway allows your customers to pay the way they want to. With Instant EFT, your online shoppers can make payments quickly and conveniently directly from their bank account!
What is an Instant EFT? 
Instant EFT by iKhokha is a quick, safe and convenient payment method for your customers to make an online payment from their bank account with real-time clearance.
How much does an Instant EFT cost? 
At a low, competitive rate of 2% per transaction excluding VAT, Instant EFT is one of the most affordable ways of receiving online payments. 
Why choose an Instant EFT?
Start fulfilling orders instantly without waiting around for confirmation or proof of payment.
Accept EFTs from all major South African banks including Nedbank, ABSA, Capitec, Standard Bank and Investec. 
Get immediate clearance without a 2 – 3 day waiting period.
Save with up to 30% less charges than card-based payments.
Have seamless checkout without any delays.
How does an Instant EFT work?
1. Your customer will be presented with the available payment methods on the payment method selection page as shown below.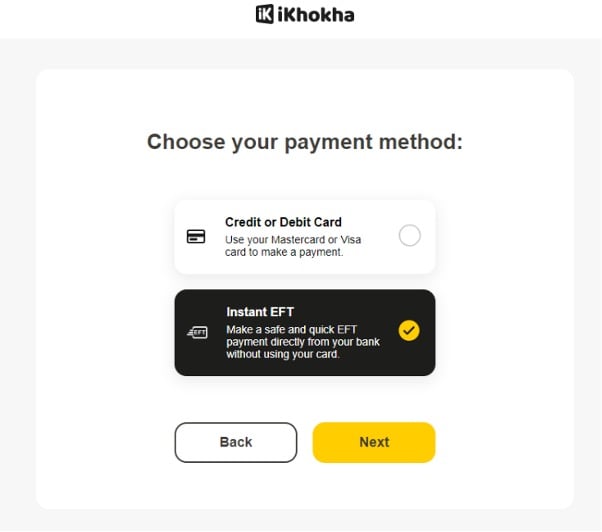 2. After selecting Instant EFT, the customer will be prompted to read and agree to the Terms of Service before continuing.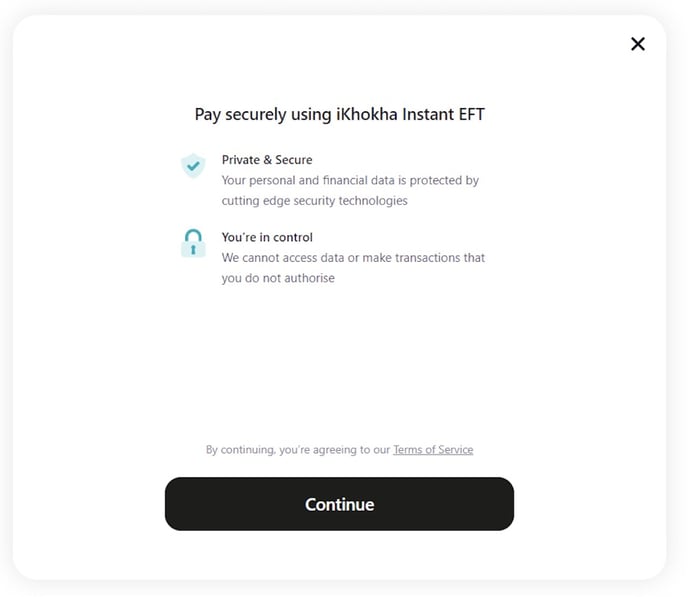 3. Next, the customer will select their bank and log in using their online banking credentials.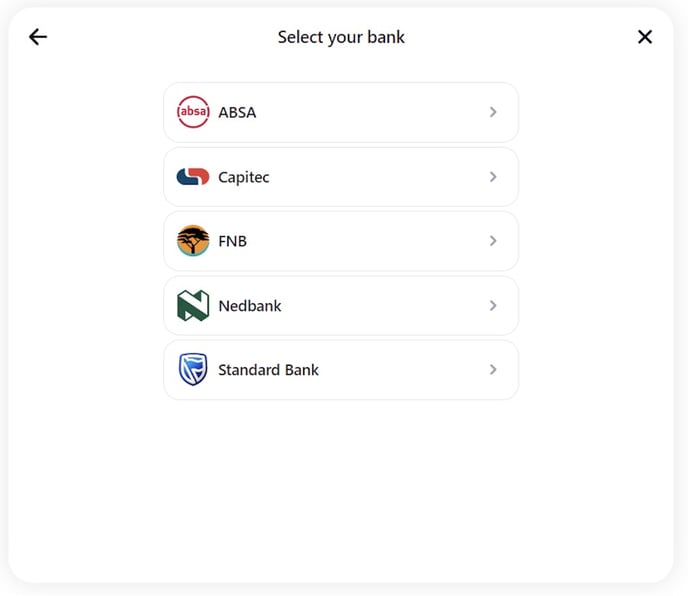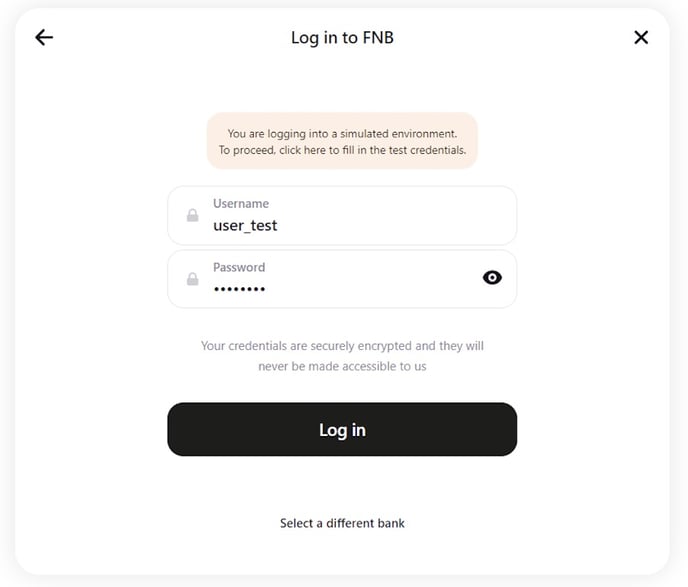 4. After successfully logging in, your customer will be presented with their bank accounts. They will select the account from which they wish to process the Instant EFT transaction.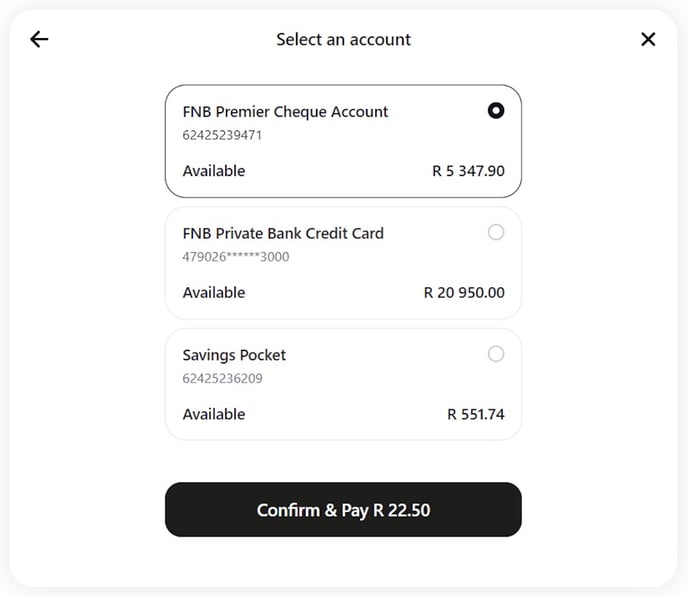 5. After authenticating the payment, and once the transaction is successful, the customer will receive a success notification and may be redirected back to a website or other online platform.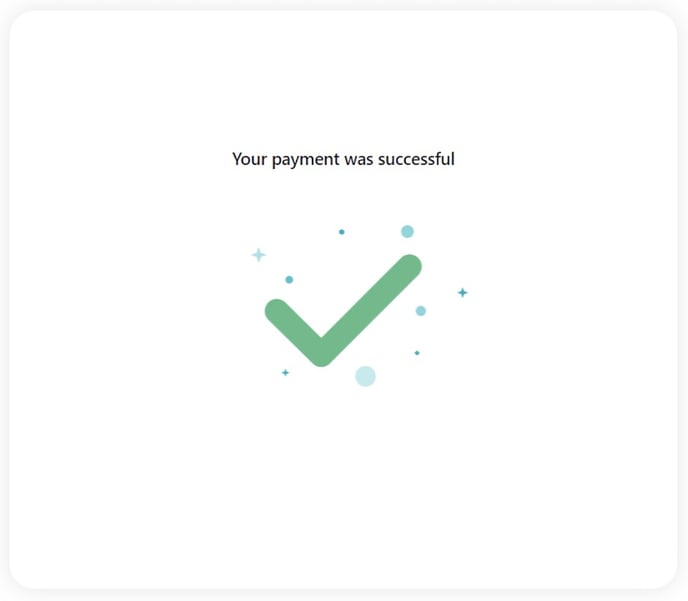 Any issues with Instant EFT? Call us on 031 942 2233 or email support@ikhokha.com
To see more of our products in the iK Pay Online stable, visit https://www.ikhokha.com/pay-online