Create a pay link on the iKhokha website quickly and easily.
Did you know you can quickly and easily send a pay link from your iKhokha profile?
Log in using your iKhokha credentials on https://profile.ikhokha.com/login and then follow the steps below:
Note: You need to have an iKhokha profile to use iK Pay Link.
1. Click on the iK Pay Link menu option on the left and then click the Create Pay Link button.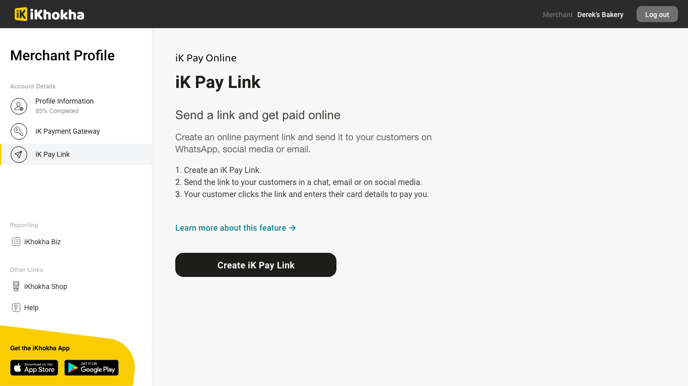 2. Enter the Rand amount on the Create an iK Pay Link pop up.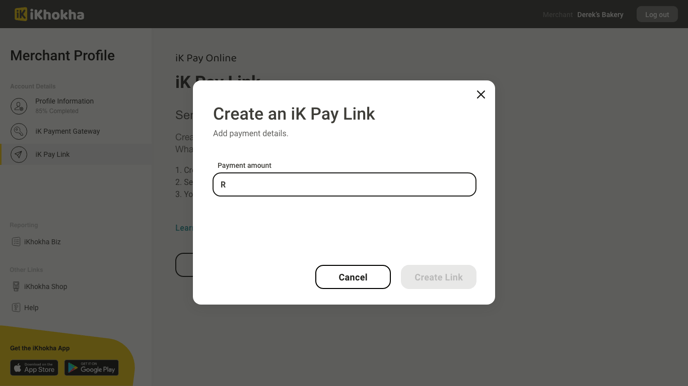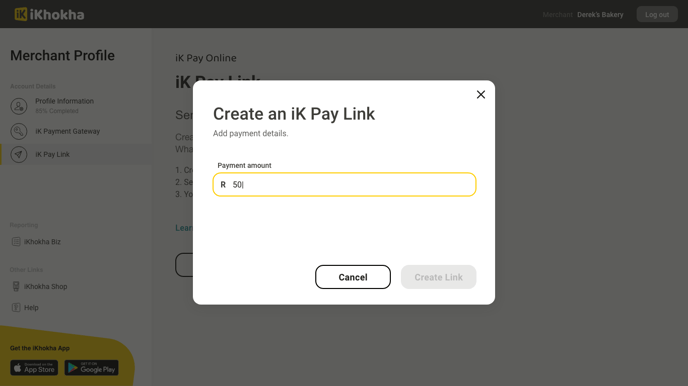 3. Select Create Link.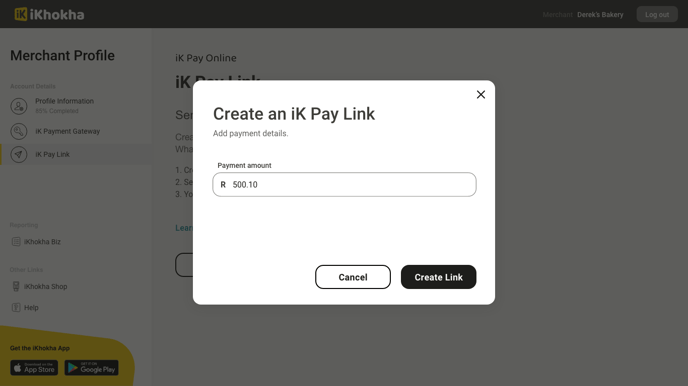 4. Select Copy Link and then select the method you would like to use to share the secure payment link on.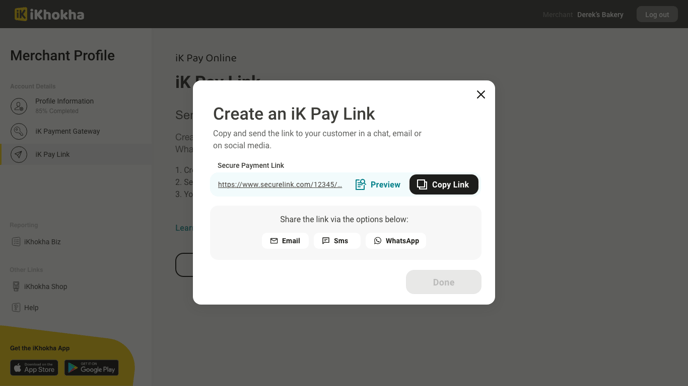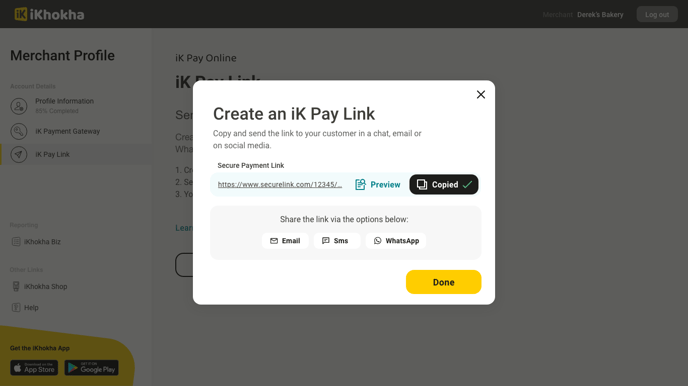 Are you having trouble sending a pay link?
Give us a call on 087 222 7000 from Monday to Friday between 8am and 5pm or email support@ikhokha.com for assistance.