Learn how to send a Multiple payment request from your Merchant Dashboard and receive multiple payments from customers within seconds!
Your profile must be 100% complete and verified for you to be able to use the feature. If you see this banner, you good to go!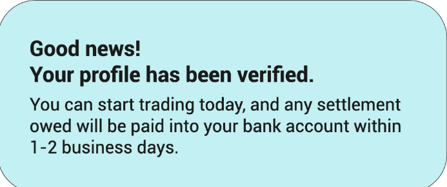 If you see this banner, then please click on 'Complete now' to complete your profile and start trading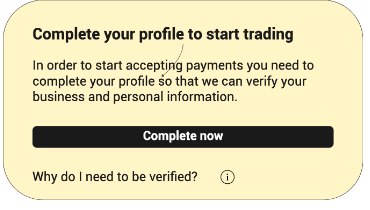 Let's get started!
Log in to your Merchant Dashboard by clicking here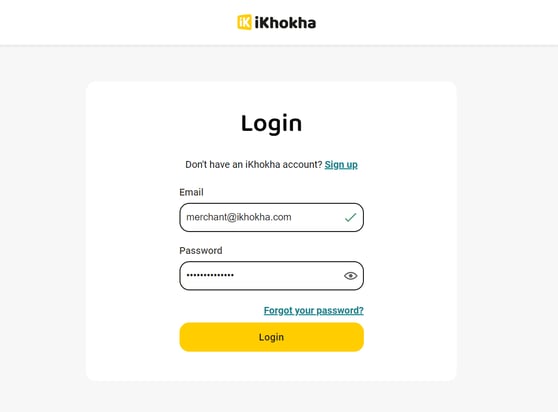 Once logged in, Click "Payment options" then iK Pay Link from the left menu item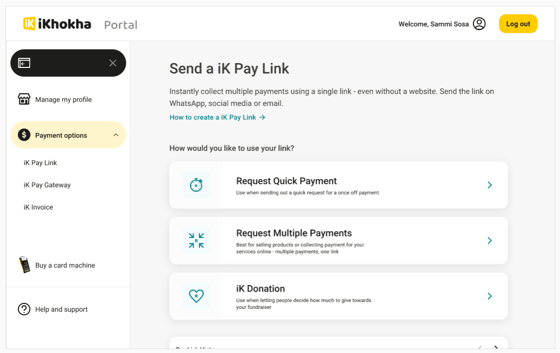 Click "Request Multiple Payments" 
Capture the required information and click "Create Link" when completed.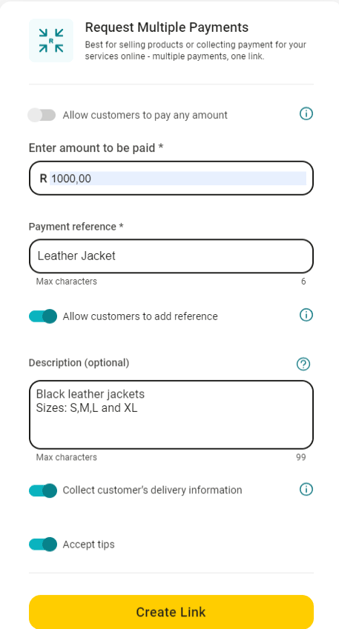 For this Pay Link type, the merchant may:
Specify an amount for to be paid or allow the customer to pay an amount of their choice*
Add a payment reference*
Specify if the customer should add a reference to their payment.
Add a description of the product or service*
Specify if customer should capture their delivery information.
Specify if customers can add a tip to their payments.
Note: All fields marked with an (*) is mandatory and therefore must be captured.
"Share" your created Pay Link either via one of the available sharing options below or "download" the QR code and print it or share it with customers for them to make payments.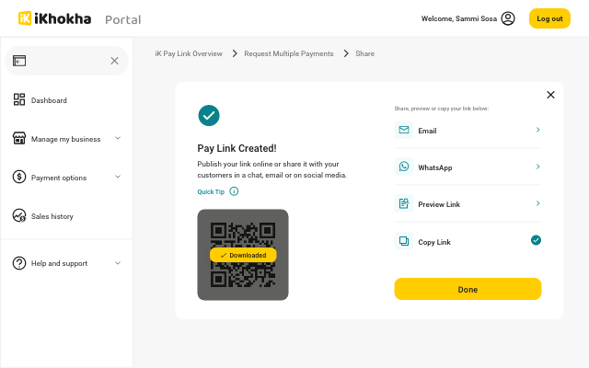 How to track payments
Click on "Multiple Payments" tab on Pay Link History
Find the specific payment request that you would like to track and click "Actions"
Select "View" to open a detailed view of your payment link