Transacting on the iK Flyer
Enabling VAT Functionality on your Flyer
Are you a VAT registered vendor? Here's how you can enable VAT functionality on your iK Flyer.
What is VAT Functionality
VAT Functionality is a feature on the Flyer that allows you to calculate VAT automatically on each transaction and view VAT on receipts and back-end reports.
The feature calculates 15% of the VAT-inclusive price and shows you the VAT total of your transaction on receipts and reports
How to turn on VAT Functionality
Follow the steps below to enable the VAT Functionality on your Flyer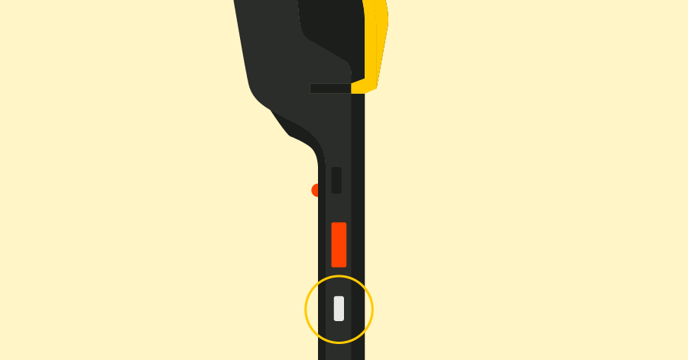 Step 1. Turn on your Flyer device.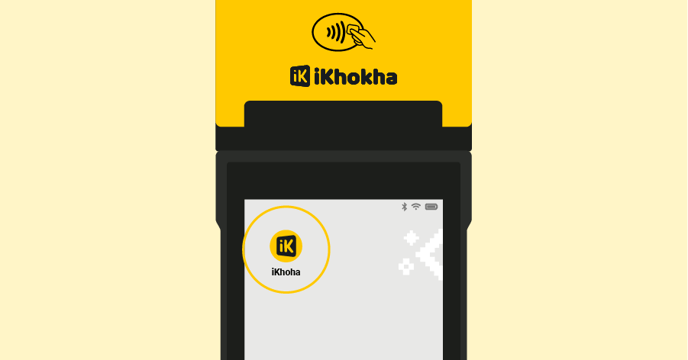 Step 2. Open the iKhokha App.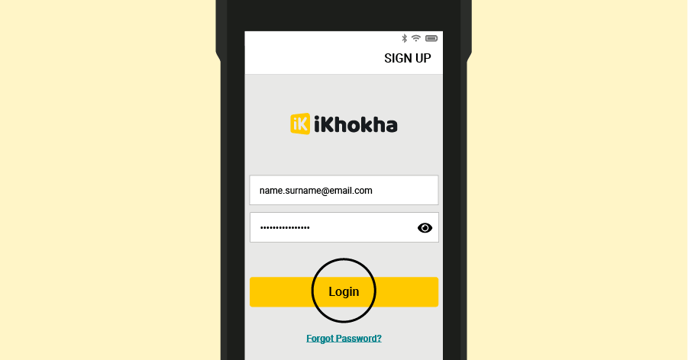 Step 3. Sign up or Log in to continue.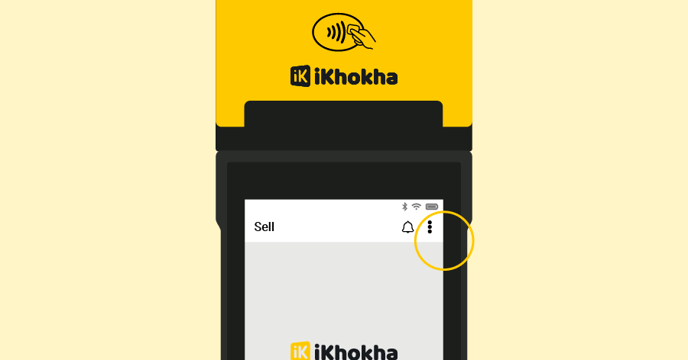 Step 4. On the Home screen, open the settings by pressing the options icon on the top right hand corner of the screen.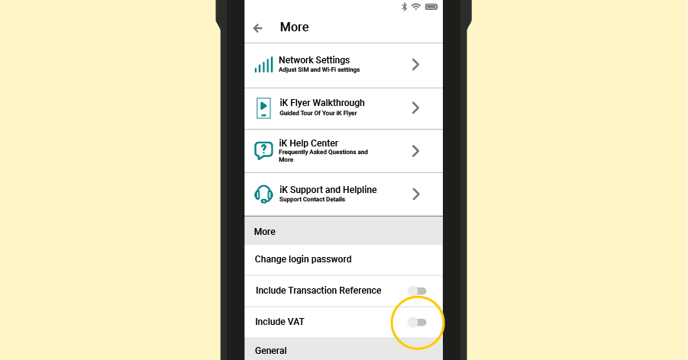 Step 5. Scroll down until you see the toggle next to the option "Include VAT".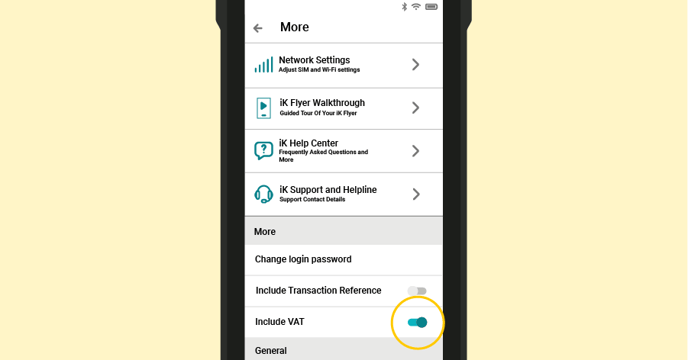 Step 6. Press on the toggle to activate VAT.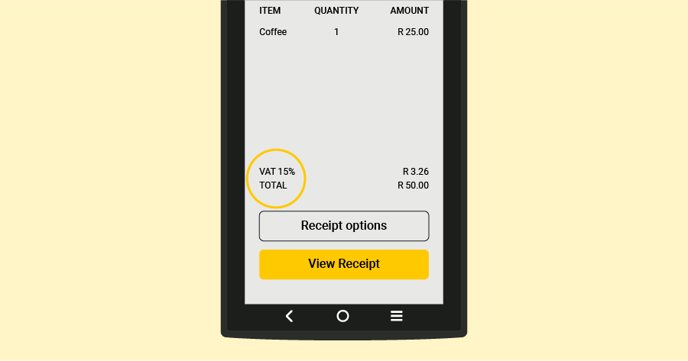 Step 7. You should now be able to print or send receipts with a VAT amount.
Take Note: The VAT amount per transaction is NOT currently shown on the Cash Up reports